By TrailTurtle @ August 6, 2013 at 1:48pm

We're happy to announce that the Dropzone Update is launching later this week, and we're increasing the level cap from 40 to 50!
Level 45:
Reach Level 45, and you're getting the swank new Winter Ops camo. This practical camo has class, blending in with both winter and urban environments, perfect for the rooftops of Vertigo.
At level 45, you'll be sent both the weapon and body versions of this camo. You'll also earn the level 45 emblem, plus the title "SILVERBACK".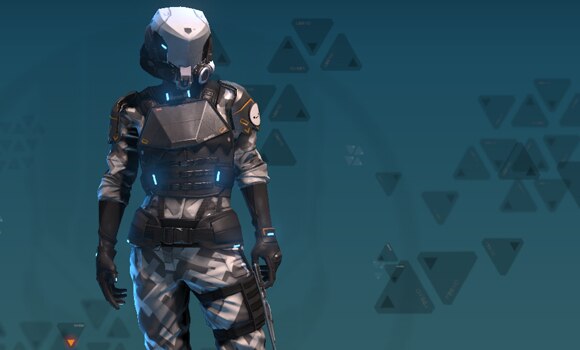 Level 50:
At Level 50, you're going to win access to a camo of unparalleled majesty. The Bearded Ops camo — both for weapons and body — will only be available to elite agents, those who've proven themselves in thousands of battles.
You'll also earn a level 50 emblem, plus the title "ZZZZZ". Hope you've saved up XP Tokens to help you hit level 50!
As with all levels, you'll also be getting a random perm weapon tag at each level 41-49.
When you hit these milestones, make sure to collect your level-up bundles from your mail, then activate them in your inventory. Show the world you've reached the pinnacle of BLR with these camos when Dropzone launches this week!