By CrabClaw @ October 10, 2012 at 12:30am

With such a wide array of gear and weapons, it's hard as an Agent to have every base covered when it comes to combat readiness. Get your hands on some reduced price gear during this sale, and fill out the gaps in your loadout.
These low prices only last until October 17th.
Starting things off is the Assault Kit – useful for anyone wanting to make an impact in head to head gunfights. The Assault Kit comes with the following gear:

– Assault Kit – 995 ZEN (Normally 2,000)
(All gear items are permanent duration)
Heavy Assault Rifle (Primary Receiver)
Briar Composite LBiV (Barrel mod)
Vulcan r36 Spectrum (Muzzle mod)
Allied R21V Hunter (Helmet Armor)
Overmatch Impact CQT (Chest Armor)
HE Grenade MK. 1 (Equipment)
7 day 10% GP boost (Consumable)
Next up is the Barricade tactical gear. This shield is perfect for taking cover in exposed locations, or for blocking off hallways and chokepoints. Normally 1,000 ZEN, this item is now only 495 ZEN for the duration of the sale.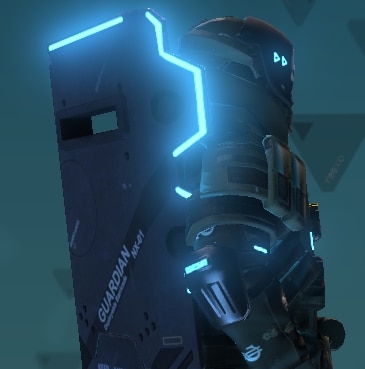 Deliver massive area damage and inflict heavy casualties to enemy Agents with the Anti-Personnel Rocket Launcher. This launcher fires a large rocket that breaks into a large swarm before impact to cause wide area of effect damage. Normally 1,000 ZEN, this weapon is now 495 ZEN for this sale.

Finally, a machine-pistol premade – the Toxic Dart – is down from 750 ZEN to 495 ZEN for this sale. Upgrade your sidearm today, and be prepared for battle tomorrow.
Each item listed above is on sale until October 17th.
Play Blacklight: Retribution, the free to play FPS with intense futuristic action.