By CrabClaw @ August 9, 2012 at 3:51pm

Expertise with the Bolt-Action Rifle is critical for the success of any Agent in the field. In an effort to find the greatest snipers around, the call has gone out for recorded combat footage featuring the BAR!
Announcing Blacklight's newest video editing contest – the task this time being to create the greatest video you possible can with Blacklight's ultimate long range weapon: the Bolt-Action Rifle. Extremely rare prizes are up for grabs for the winners of this contest, so polish up your sniping skills and get your record button ready.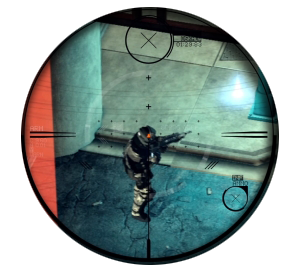 Rules:
-Your video must be uploaded to Youtube, and be less than 10 minutes long
-Your video must contain footage recorded during the month of August – that is, no old, previously used footage, please
-Your video must predominantly feature the Bolt-Action Rifle
-You must submit your entries to the Screenshots and Videos forum, with [Video Contest] in the thread title, to signify your thread as an entry
-All submissions must be received on or before 8/31
You will be judged on:
-Skill displayed in the video. A montage of individual kills can definitely be great, but major bonus points are awarded for kill streaks, headshots, and general displays of awesomeness.
-Video editing prowess. You don't have to be an editing expert, but touching up your video with effects, music synchronization, and other techniques can go a long way to making your video more appealing.
-Creativity! Give your video your own personal creative touch. The more creativity you pour into your video, the more it will stand out amongst the rest.
Prizes:
The top three videos submitted will each earn…
An extremely rare Golden Overmatch Bonebreaker Helmet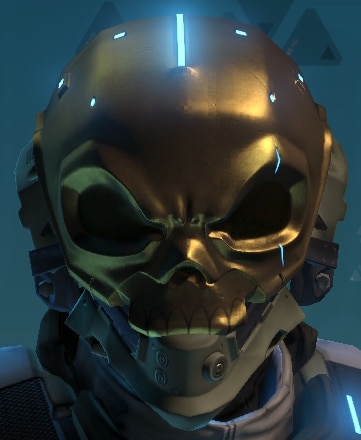 And perhaps even more awesome, the best of the three players' videos selected will be contacted for the complete build of their Bolt-Action Rifle used in the video. This BAR will then be implemented into Blacklight as an official premade weapon, named after that player!
Your Gun Here!


Keep your heads down out there, Agents. Good luck!
Play Blacklight: Retribution, the free to play FPS with intense futuristic action.