By CrabClaw @ July 25, 2012 at 10:12am

Viper lay on the ground, covered in rubble and debris. Who would have thought that three feet of concrete wouldn't stop a stinger missile? As the ringing in his ears finally subsided, Viper suddenly realized that he was lucky to be alive.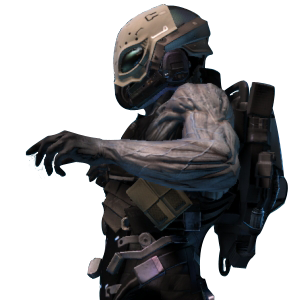 Flexing his left arm, Viper winced with pain. Although his custom tooled Warzone oX9 had absorbed most of the blast, the entire left arm piece and a significant portion of the chest had been completely blown away. The hot air of the battlefield did little to alleviate the burning, acrid feeling that the infection constantly left him with. The infection that, now, the whole world could see.
No helping it now, Viper thought, as he activated his HRV module and surveyed the squad of enemy Agents that was rapidly approaching. Viper readied his SMG, and prepared to exact his vengeance.
Introducing Viper's first ever Premium Skin – Patient Zero! This skin reveals the ghastly infection that serves as the driving force behind the conflict being waged in the Blacklight universe. This doesn't slow Viper down at all though, and he remains as combat capable as always.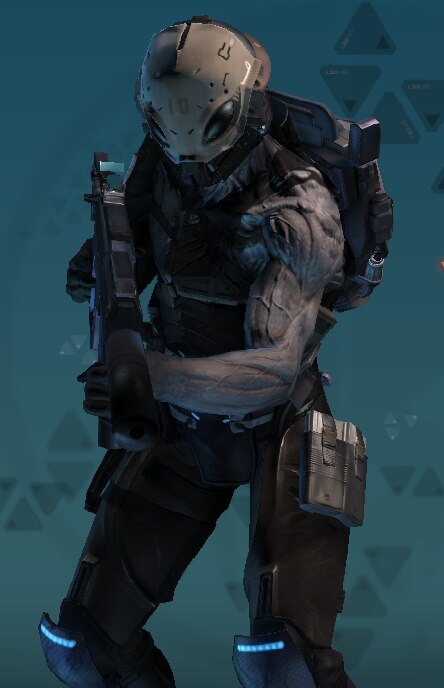 You can grab this skin via the Viper Premium Skin Pack! This pack has a chance to contain this skin, as well as an array of other prizes. Also, the base Viper hero is now available via direct purchase. If you're in the market for a stealth based hero, this is the one for you. Check out the full loadout that Viper comes with by clicking here.
The full contents of the Viper Premium Skin Pack are as follows:
Permanent Viper Hero & Premium Skin
Permanent Pizza Belly Weapon Tag
1 Day 50% Self GP Boost
3 Day GL-7 Bear Claw Grenade Launcher
7 Day SpeedDemon Armor
7 Day AR Explosive Ammo
7 Day AR Electro Ammo
100 GP Token
1000 XP Token
2 Uncommon Datanode Chance Packs
1 Rare Datanode Chance Pack
Silence your foes with precision machete strikes today!
Play Blacklight: Retribution, the free to play FPS with intense futuristic action.