By CrabClaw @ August 14, 2012 at 10:14am

Expanding on the arsenal of weapons available to operational Agents, the LMG Recon fills the gap between Assault Rifle and SMG as an excellent support weapon.
With a wide array of magazine types that scale up to immense drum clips, this weapon can be augmented to be capable of laying down immense cover fire, while also being geared towards storming rooms.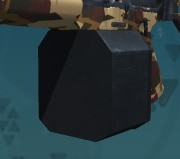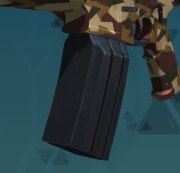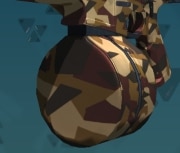 60 rounds 40 rounds 80 rounds
The LMG Recon allows for much greater control in where bullets land over the standard LMG, with significantly decreased bullet spread from both hip and iron sight firing positions. With this new weapon, you'll have an increased ability to make each shot count.
Interested in this new gun? The base receiver of the LMG Recon is available through the LMG Recon Chance Pack. This pack can be found in the Marketplace, as well as the weapon customization screen under primary receivers. Additionally, this new gun can be found in the Customization screen in the primary receivers section. The full contents of this pack are as follows:
Additionally, a premade version that comes fully customized is available for GP and ZEN.
LMG Recon Premade – the Modified SR19 "Brute"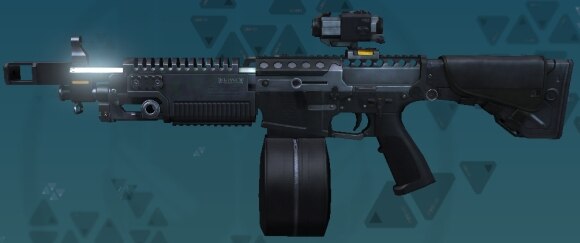 Additionally, a new Tactical Gear item is now available – the Respawn Beacon! This Tactical Gear allows an Agent to place a beacon anywhere on the map that he will respawn at upon death. This beacon is only good for one respawn, so remember to place a new one to retain the advantage.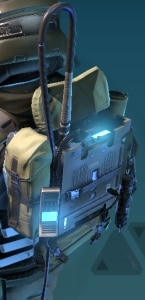 Finally, the Tactical Sub-Machine Gun is now available to rent with GP. Previously only available via the TSMG Chance Pack, now is your chance to try out the weapon by renting it with GP.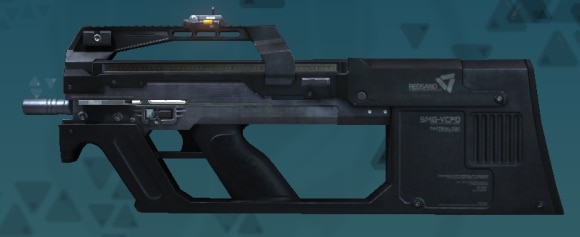 Wage war with advanced weapons and technology in Blacklight: Retribution, a free-to-play, futuristic first-person shooter.
Play Blacklight: Retribution, the free to play FPS with intense futuristic action.