By CrabClaw @ May 23, 2012 at 6:21pm

Introducing Blacklight Retribution's newest addition to the Hero Character lineup – J. Vansaint, codename "Viper" – The stealth specialist!
Viper is an incredibly fast, stealth oriented Hero character. Kitted out with both a fully customized SMG and 9mm pistol sidearm, this Hero works best in close quarters. With the included Cloak tactical gear, Viper can become invisible to the eye and engage targets of opportunity with ease.
Rounding out Viper's loadout is the powerful Machete melee weapon, and the GL-7 Bear Claw Grenade Launcher depot item, for when something absolutely has to be completely and utterly destroyed. Additionally, Viper's SMG comes equipped with toxic elemental ammo, which enhances the deadliness of his primary weapon.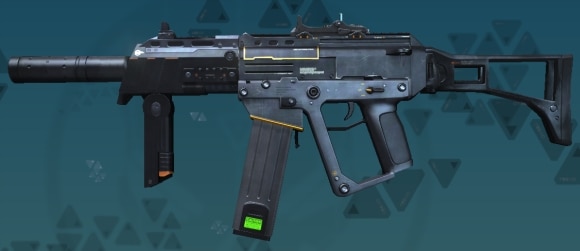 Interested in acquiring this hero? The Viper Hero Chance Pack has a chance to contain both Viper, as well as a variant skin version that changes the color of his armor. This pack can be found in the Marketplace, as well as the customization screen under the "Hero" section. The full contents of this pack are as follows:
Perm viper hero + basic skin
Perm R5X GHOST – Smoker Helmet
Perm R5X GHOST – Skull Knuckle Helmet
3 Day SMG 'Breaker' Premade

(NOTE: The pack labels this weapon as a tactical SMG premade – this is a typo and will be corrected in the near future.)

7 Day Bloodsport Weapon Camo
7 Day Snow Leopard Body Camo
3 Day Revive Tactical Gear
3 Day Breach Hammer
7 Day Posed Point Taunt
7 Day Fancy Bow Taunt
7 Day Tebow Taunt
2 Uncommon Datanode Chance Packs
1 Rare Datanode Chance Pack
For a complete list of gear and stats Viper comes with, see below:


– Fully customized SMG

– Fully customized 9mm pistol

– Lightweight armor, increasing run speed

– GL-7 Bear Claw Grenade Launcher weapon depot item

– Cloak Tactical Gear

– Frag Grenade

– Machete

– Custom "Shhh" taunt

Play Blacklight: Retribution, the free to play FPS with intense futuristic action.