By CrabClaw @ January 31, 2012 at 6:48pm

Now announcing Blacklight: Retributions Phase 4 Matchmaking test event! Earn an exclusive golden helmet armor piece for open beta by using the newly implemented matchmaking system.
Participating in this event is simple. Help us test out this new system by playing to completion 20 ranked matchmaking rounds from now until the end of Phase 4. By accomplishing this, you will earn the exclusive golden helmet armor item to be used in the open beta. Show off your early arrival to the game with this one of a kind item!
Using the matchmaking system is easy. Click "Play Game" after logging in, and then click on "Ranked match" underneath the quick join button. This will place you in the ranked matchmaking queue automatically. Once enough players are queued up, your game will begin.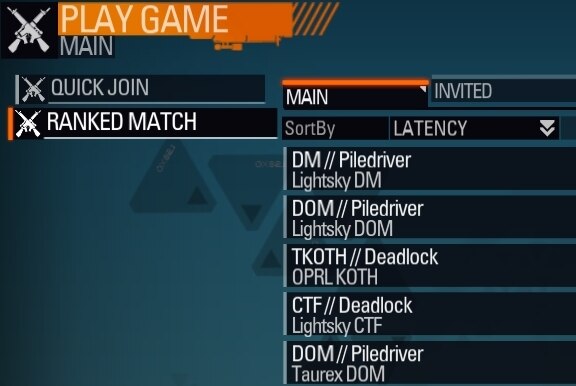 Remember that you need to complete the match to earn progress towards this event. Leaving halfway through will not get you any closer to that 20 match requirement to earn the golden helmet. As always, your feedback about this system is greatly appreciated. You can talk about it on our official forums.
Good luck, Agents!
Play Blacklight: Retribution, the free to play FPS with intense futuristic action.